A

stronomy

U

nder

T

he

C

ity

L

ights =

AUTCL

Join us for one or more of the upcoming evening events! They are free and for all ages. We have events scheduled at seven libraries.

Visitors to the events will see the Moon in various phases. All events run from 7:00 pm to 9:00 pm unless otherwise indicated.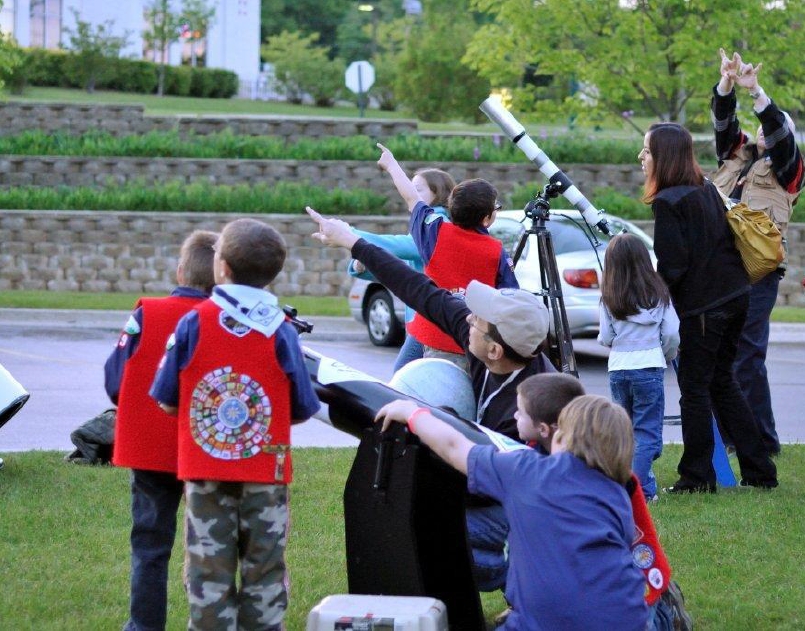 Astronomy is typically associated with expensive equipment and dark skies far away from the general public. However, at certain times and days of the year, the moon and many planets are readily visible and available for dramatic telescopic viewing, even under the lights of the city. LCAS provides the telescopes; you bring your family and friends.
Rugged craters, valleys and mountains as well as dry lunar seas, oceans and bays can be seen on the surface of the Moon.
These events are free and suitable for all ages. There will be special surprises for the young 'future astronomers' who attend. No advanced registration is required.
These events are dependent on dry weather and acceptable sky conditions to allow viewing. All these events are subject to cancellation due to weather.
These programs include "Dobbie", the kid-powered telescope.
LCAS has also initiated the Star Reader Program, in which students who checkout an astronomy library book are given a special astronomy bookmark.
If your club would like to emulate the Astronomy Under The City Lights program, here is a guide: AUTCL Info (8 MB PDF).
If you have any questions, please feel free to contact LCAS at contact@lcas-astronomy.org
Images of Past AUTCL Events