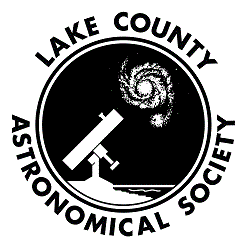 The Lake County Astronomical Society
is a group of people of all ages who are interested in the science of astronomy. While many are accomplished observers and astrophotographers, others are new to the hobby. LCAS tries to respond to all levels of interest. Various members own large telescopes, some of which they've built themselves from scratch. On the other hand, some members don't own any telescope at all, but simply enjoy observing the night sky with their unaided eyes.
LCAS meets on the third Friday of each month. The meetings are free and are open to the public.
---
Total Lunar Eclipse Viewing
Please join the Lake County Astronomical Society to view a rare Total Lunar Eclipse on Sunday night, September 27th 2015. This event will take place from 8:00 PM until 10:30 PM at the Volo Bog (28478 Brandenburg Rd, Ingleside IL. 60041).
This type of celestial event, a SuperMoon Total Eclipse, has only happened five times since 1900. LCAS amateur astronomers will be available to answer questions and will use powerful telescopes to share views of the eclipse. These telescopes can magnify the Moon up to 200 times! This event is free and open to the Public. Heavy cloud cover and/or rain may cause the event to be cancelled.
If you have any questions, please feel free to email the LCAS at
contact@lcas-astronomy.org
---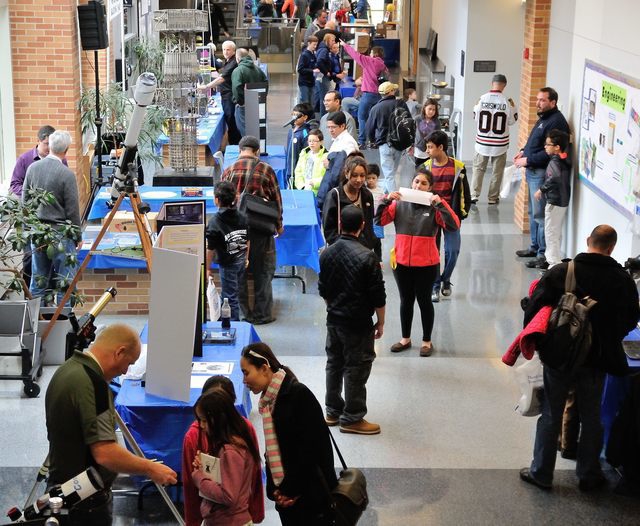 By Dave Wagner
Astronomy Day 2015
We had a very successful Astronomy Day this year, even though the weather prevented outdoor activities and forced us to cancel the evening observing.
There were many "Thank you" comments, as well as "Great job", "Very interesting", "Very educational", "We really enjoyed it - thank you", "I had a blast", "A lot of fun", "You guys did a great job", and one person said "This is great - this is awesome, we really appreciate this". LOTS of kids left with their "comets" and craft projects, so those rooms were busy.
View more Astronomy Day 2015 Images
---

LoanStar - Library Telescope Program
LCAS has initiated a library telescope program (loaning telescopes to library patrons) in the Lake County, Illinois area. Three libraries have teamed up with LCAS to pilot this program. Read more about the LoanStar Program.
---
Astronomy Under The City Lights (AUTCL)
View the Moon and planets at a local Lake County Library through powerful telescopes! Join us for one or more of our upcoming evening events! They are free and for all ages.
For details see the
Astronomy Under the City Lights
page.
Past AUTCL Events